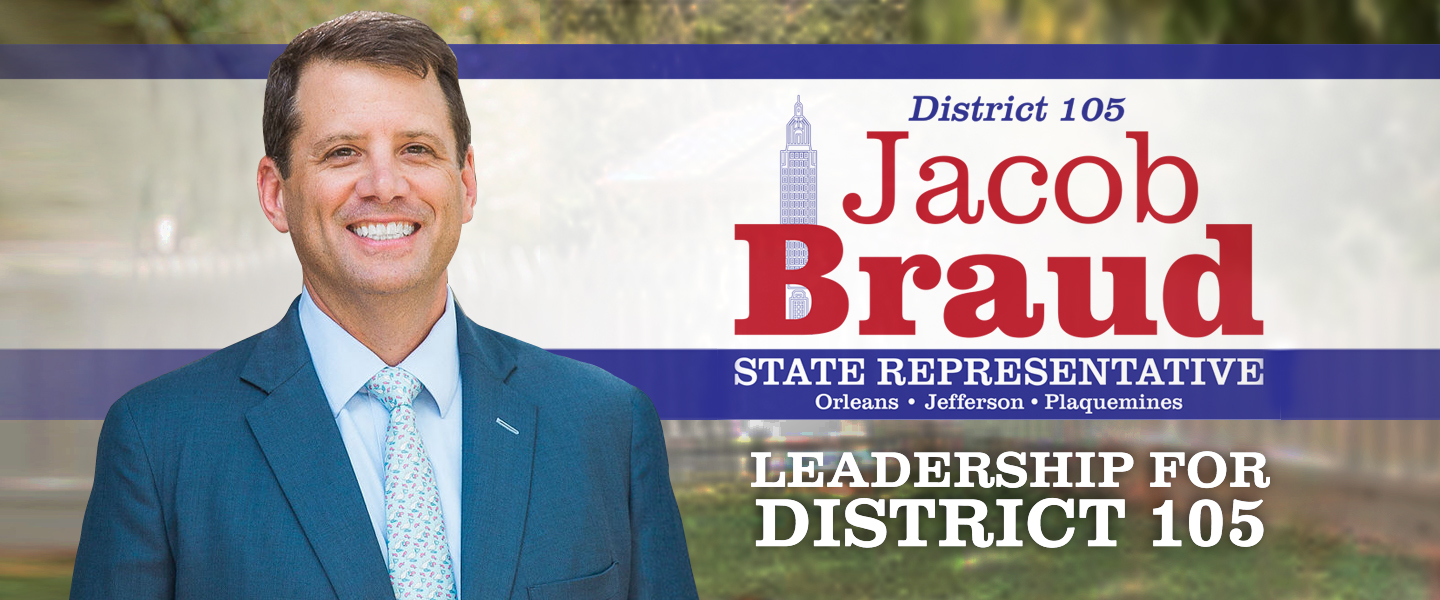 Plaquemines Parish has the highest homeowners and flood insurance rates in the country, with Jefferson and Orleans not far behind. Auto insurance rates are soaring, with Louisiana having the highest rates in the nation. Using my experience representing both the insurers and the insured, I will work to lower insurance rates.
While some school districts in Louisiana excel, we generally rank near the bottom in national averages. Our future depends on improving our educational systems from pre-school through the university level. I will be a strong advocate for our students and teachers.
District 105 is in need of critical infrastructure projects. Peters Road bypass, connecting Plaquemines and Jefferson Parishes, must be completed. General DeGaulle Drive, south of Holiday Drive, is in dangerous condition and needs repair. Extensive repairs are needed on Highway 23, south of Belle Chasse to Venice. Maintaining and improving infrastructure is vital to the betterment of our district.
Louisiana ranks near the bottom of national averages on healthcare outcomes. Women, children, and low income residents are those who often have limited access to healthcare. We must do better.
It is a double edged sword of saving our coast while minimizing the harm to our seafood industry. My knowledge of both is extensive, having acquired and permitted the first mitigation land bank in the State of Louisiana using renewable materials. I have represented numerous clients in the BP Oil Spill. We must save our fisherman and our coast.
Everyone deserves to feel safe and secure in their own communities and some residents of District 105 do not. My background as an attorney will guide me in helping to pass effective legislation designed to reduce crime.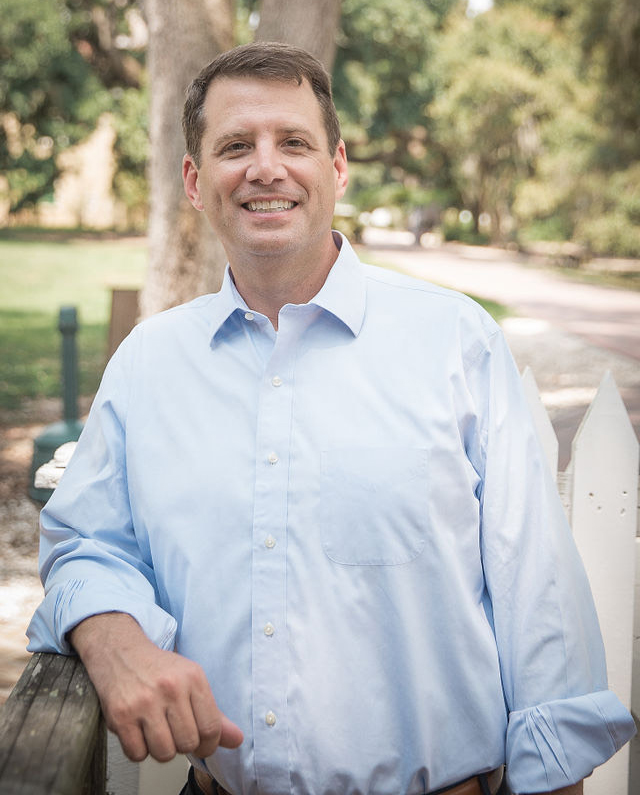 EDUCATION
Graduate of Louisiana State University
Graduate of Loyola Law School
PROFESSIONAL
Practicing Attorney for 20 Years
Louisiana State Bar Association – Former Board Member
Louisiana State Bar Association House of Delegates – Representative from the 25th JDC
CIVIC
Woodlands Conservancy – Former Board Member
PABI – Member and Former Board Member
Plaquemines Community CARE Center – current Board Member
Plaquemines Community Development Group – current Board Member
Past Conoco/Phillips Advisory Panel
FAMILY
Married to Erin O'Brien Braud for 15 Years
Father of 3 Children
Son of Steve and Mary Ann Braud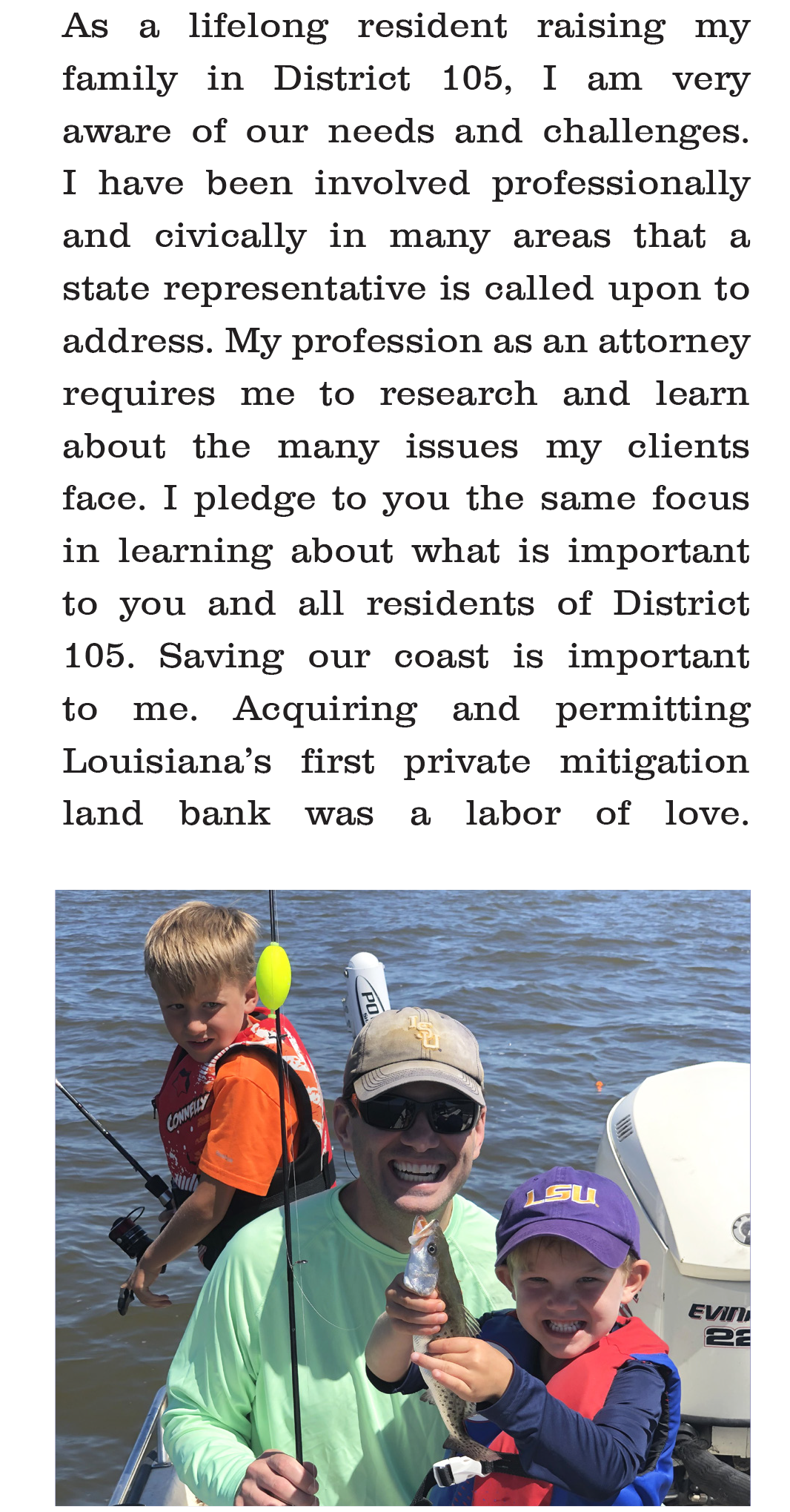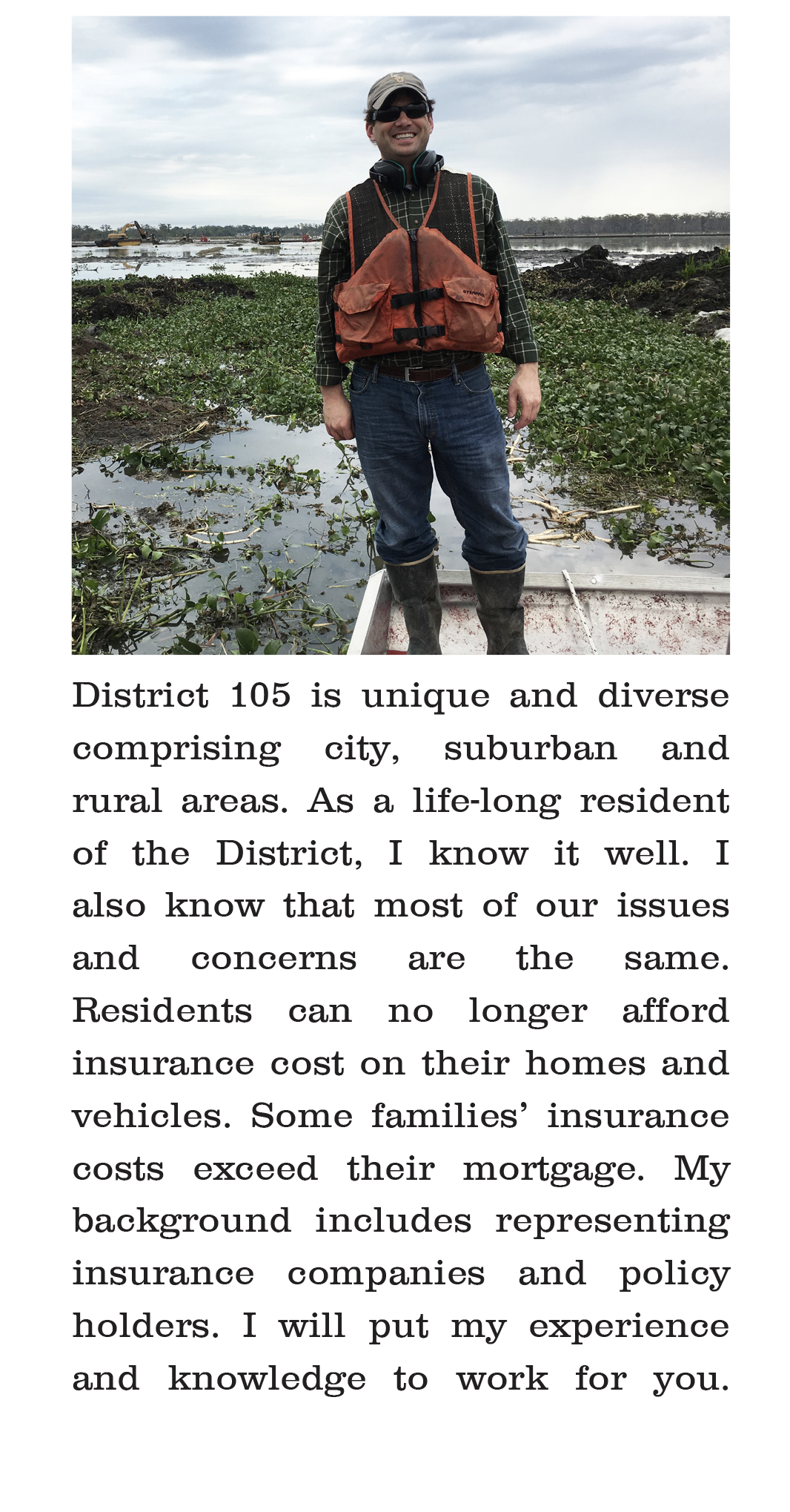 Check back soon for the latest news from the Jacob Braud campaign!
"This is an exciting challenge and my first run for public office. I plan to meet as many residents of District 105 as possible to hear your concerns and what matters most to you."